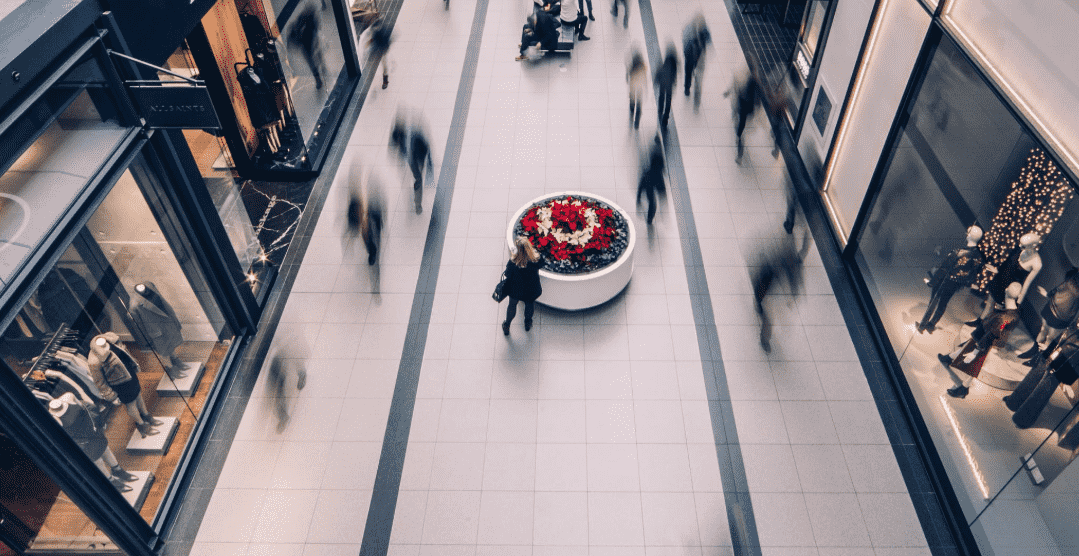 What are Caller Journeys?
Call Tracking gathers call data, which is used to construct caller journeys that provide marketing, sales and support feedback for your organization. Caller journeys describe the journey of a particular call interaction. You begin by reviewing any touchpoints a caller engaged with prior to calling your brand for marketing attribution purposes. You then evaluate the callers profile to determine the callers intention and if they have interacted with your brand before and subsequently send any relevant information to a prospective call handler before routing. Finally you evaluate the final call outcome and determine if the call was successfully converted.
Analyzing caller journeys will improve your marketing return on investment, increase sales and also provide valuable feedback that can create a more accessible brand for future callers.

Key indicators to look for in a Call Journey:
Caller Touchpoints: Attribute any interactions the caller had with your brand prior to calling.
Caller Profile History: Review existing caller profile to deliver consistent caller experiences.
Final Call Outcome: Evaluate the outcome of a call and rate the overall experience.

Identify caller touchpoints
The start of every caller journey begins with an impression. How are callers getting in touch with your organization? Find out what made your customer pick up the phone and call your organization to properly justify your marketing efforts and attribute your sales performance so you can confidently invest into developing those tasks further using data-backed results.
By also leveraging the power of customer relationship managers and diligently tagging and tracking callers, you will be able monitor any touchpoints they might have interacted with previously along the way before a final conversion was processed.

Potential Touchpoints include:
Organic Search via search engine
Paid advertisements
Social media engagements
Website or landing page banner
Email, web forms or surveys
Traditional media [ Television, Radio ]
Billboards, signs or posters
Call center transfers
Ideally you would want to have several sources that can deliver traffic to your call campaigns to maximize your outreach potential, traditionally accomplished via landing pages, organic searches or paid advertisements.
By identifying the most effective touchpoints for your campaign, you are in a much better position to drive more traffic to your business in the future.

Creating and maintaining descriptive caller profiles
Its difficult for large organizations to track and maintain personalized experiences for all of their callers, after all who can keep track of every past interaction with a particular customer when there are hundreds if not thousands of inbound callers a day all handled by various agents.
Part of analyzing a caller journey is to evaluate any previous interactions a caller had with your brand, which can then be used to fill in any information necessary to reduce call times and send information to your sales reps to ensure that they can deliver a consistent call experience for any incoming caller.
At the beginning of a call, Retreaver is capable of sending a "Start Ping Webhook" request out to your preferred Customer Relationship Management platform and retrieve any information that will help personalize, expedite and ensure a successful call outcome.
At the end of a call, Retreaver can automatically pass along any gathered call attributes and append it to a CRM database of your choice. Retreaver makes it simple to seamlessly create and maintain customer profiles for each call.

Example of a Retreaver webhook sending call data to Google Sheets at the beginning of a call.
Retreaver is capable of retrieving or passing call data in real-time through the use of webhooks, ensuring you always have up-to-date information exactly when and where you need it most.

Descriptive customer profile attributes include:
Personal Identifiers: Name, Age, and any other qualifying attributes particular to a campaign
Caller Identification: Caller number, geographical location by city, state, country
Customer Specifics: Account type, support tickets or previous invoices
Desired Interaction: Evaluate if the caller is looking for support or to purchase a product/service
Caller Source: Marketing attribution, publisher or agent referral, call transfer network
Retreaver can automatically update customer profiles at the end of each call, so you can be sure that you have all the information you need to deliver consistent personalized experiences that will enhance conversions and boost overall customer satisfaction.

To learn more about how to build effective customer profiles,
view our "How Real-Time Page Tracking can increase your customer service experience" article.

Evaluating the final call outcome
Call outcomes are considered converted [ successful sale] when they fulfill the conversion criteria defined in a call campaign. Some campaigns are converted on a timed basis, others might require some additional information - in which case a "Postback Webhook" can be used to update call attributes after a call has ended.
Not all calls will lead to a sale, it may take several interactions with a brand before confirming a sale especially for big ticket items such as insurance, loan refinancing or other large purchases - making marketing or sales attribution more difficult to track. Thankfully Retreaver makes it easy to follow up with conversion sources by maintaining detailed customer profiles and subsequent touchpoints using any CRM platform you prefer.

Building effective caller journeys using Retreaver
Knowing more about your callers and their intentions makes it easier to manage caller journeys for your inbound call tracking campaigns. Properly tagging callers and maintaining detailed customer profiles are vital to creating effective caller journeys.

Configuring Campaign Routing Settings
Use Retreaver's automated tracking and routing capabilities to qualify and route callers to the best available representative in real-time. Your customers will benefit from personalized experiences and your sales agents can provide quicker service given the right information.
View our Routing Settings guide to learn how this can be accomplished within the Retreaver platform.

Utilizing IVR prompts to build better call journeys
Another way of managing caller journeys is through the use of "IVR prompts". Convey information to your caller using a greeting prompt, ask for additional information using a filter tag or convey information to an agent prior to connecting with a caller using a whisper prompt.
Prompts can be used to convey information to a caller or agent.

Using speech analysis and keyword spotting
Take your caller journey insights to new levels by using speech analysis tools provided by VoiceBase.
Automatically parse through call recordings to identify any products, competitors, phrases or specific keywords mentioned during a call. You could also A/B test sales pitches or support quality by defining certain phrases and using keyword spotting to extract additional verbal information. You may predefine various scripts and pitches, then later evaluate the caller response programatically and apply that data back into an analytics dashboard of your choice.
As an example, you could have your sales agent ask "What referred you to our services today?" or "How would you rate the quality of our services" and automatically parse customer responses, then send those answers back to a CRM or performance dashboard of your choice.


Summary:
Tracking calls goes beyond just identifying a caller and their referral source. Analyzing your caller journeys is the key to discovering and gaining new insights about your callers needs. By analyzing caller journeys, we can make sense of complex marketing and sales data to learn more about what is driving your key performance indicators.
Analyze your performance by specific campaigns, sources, pages, offers or keywords to better understand how customers are interacting with your brand and find new ways to improve those interactions with your callers.
Caller journeys will enable you to consistently deliver the best call experience by personalizing interactions, eliminating any customer concerns and reducing call times.
---
Analyze customer journeys and expand your business using Retreaver
Gather valuable data from your calls, increase conversion rates and improve overall customer satisfaction for your organization using Retreaver, our flexible call tracking solutions will provide you with the information you need to keep growing your business.
Contact our sales team for an online demonstration, The Retreaver platform will provide you with all the resources you need to optimize your advertising outreach, maximize sales results and provide excellent customer service over the phone!
---